At Mind Forward, when defining a digital strategy, it's all about making connections and sharing experiences. About being human and helping consumers achieve their goals.
We operate on three different levels of Digital Consultancy:
Think
We help you to identify the right problem and find the best solution that fits your company framework. To do that, we run a brand audit to your digital ecosystem creating the basis of a long term digital strategy, that will add value to your business.
Manage
We also can be an extension of your team, supporting daily tasks execution and providing the guidance and experience needed to develop your team skills and transform them into real digital ninjas.
Do
We define your digital strategical plan and draw all the tactical actions that will be executed and start performing them accordingly with the timetable. So sit back and relax, we do all the dirty job.
Our Services
With a flexible team structure, we combine our staff with a network of highly qualified external resources, allowing for each challenge to create A TEAM with the right profile and expertise.
Digital Strategy & Consultancy
We can be your strategic partner and define a long therm thinking for your brand, business, or service, that explores all the potential of your communication channels.
Data & Business Inteligence
Measuring results is a crucial part and a key factor to better understand consumer behavior. Having a "listen first, then analyze" approach, allows us to shape strategy to user reality.
Search Engine Optimization
Creating new content regularly is the first step, but you also need to benchmark your competitors and define to which search terms you'll optimize your content and website, to achieve the best organic position.
UX/UI Design
Define a smooth and intuitive user experience that makes your navigation feel logical to your user. Help your visitant to fulfil is navigation purpose and your organization to achieve their business goals.
Web and Mobile Development
We are technology agnostic. We're more into identifying your business needs and goals and knowing your technology stack. After that, yes, we can develop the frontend or backend for a Website, e-Commerce Shops, Mobile Apps, IoT, etc.
Social Media
Defining a social presence in a world 24/7 connected forces us to stay relevant to our consumers, but also truthful, avoiding the temptation of creating an alter-ego of our company. We can define your Social Media Strategy and manage the community of your social presence.
Motion Design & Video
We tell your story and put ideas into motion. We have the ideal team to produce your video or animation, creating a unique and appropriate aesthetic for each entity.
Copy and Content Production
Content is king and a key to building trust and reputation online. Balancing between what information users seeks online and company communication pillars, is the usual challenge. We craft editorial plans and creative copy for websites, social profiles or media campaigns.
Digital Media Campaigns
Define a Media Plan Strategy that drives relevant traffic and conversions to your digital properties either a Website, your Facebook Page or your Shop. Other services include Media Buying, Campaign Management, Performance Reports or auditing to your current media strategy.
Portfolio
We proudly display some of our fine works to you.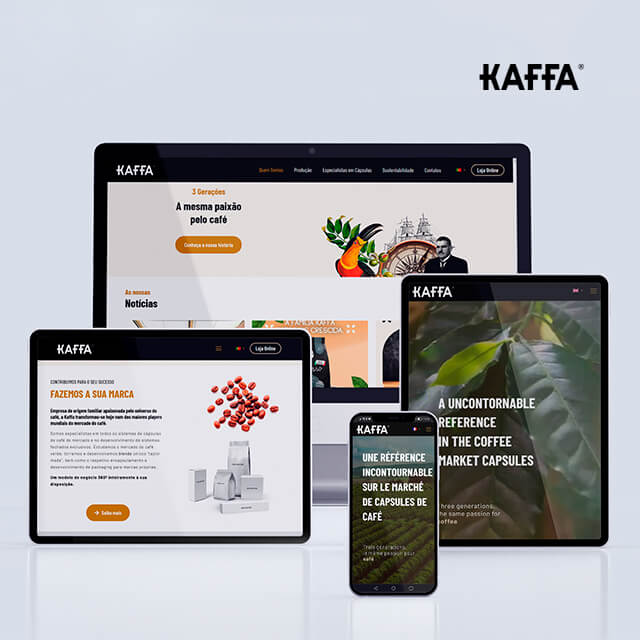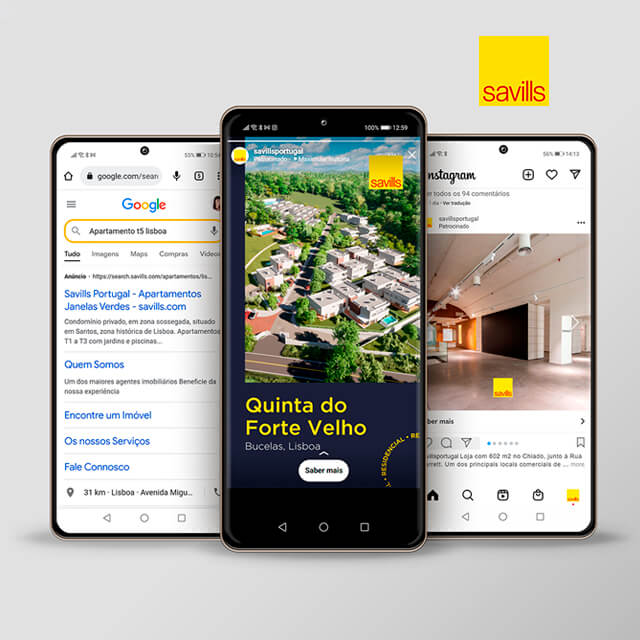 Move your Business Forward
Well, we've talked enough about us. Now it's your turn, and tell us what are the challenges that we can help you to solve.