The conquest of BFA on social media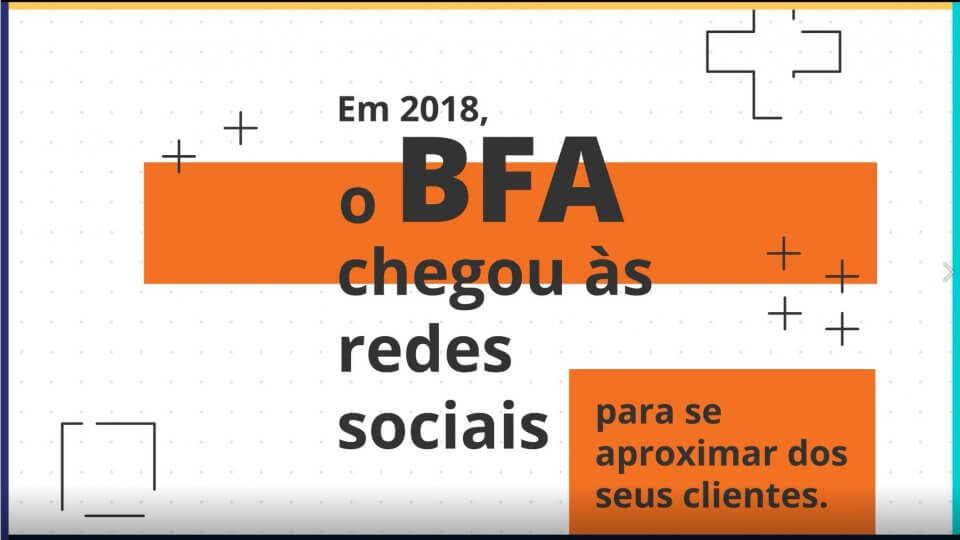 BFA already felt the urgency to reach social networks in 2017, when its competitors already shared, interacted, responded to their social communities.
Thus, Mind Forward (formely know as Fast Forward) took on the challenge to, together with the BFA Digital Communication team, define a solid strategy for the first and next steps of BFA on social media.
The first step was taken on Facebook, followed by Instagram and Linkedin, different networks with different dynamics and communities. With Fast Forward's daily support and the definition of editorial plans suitable for each social network, BFA started this new stage of relationship with its customers in 2018, seeing its community grow rapidly throughout 2019.
On Facebook, BFA met an interactive community, reaching new followers every day, who interacted, questioned, thanked and shared the BFA content.
On Instagram, a human and dedicated team was revealed, consolidating the pride of being BFA.
Finally on Linkedin, we created a platform of interest for the banking sector, sharing specialty items with high value, positioning its leadership.
We shared, guided and led BFA on social media.
In 2020, together with BFA, we maintain the ambition to continue to be truly a platform of interest for Angolan banks and their customers.