Fresh New Projetcs out of the oven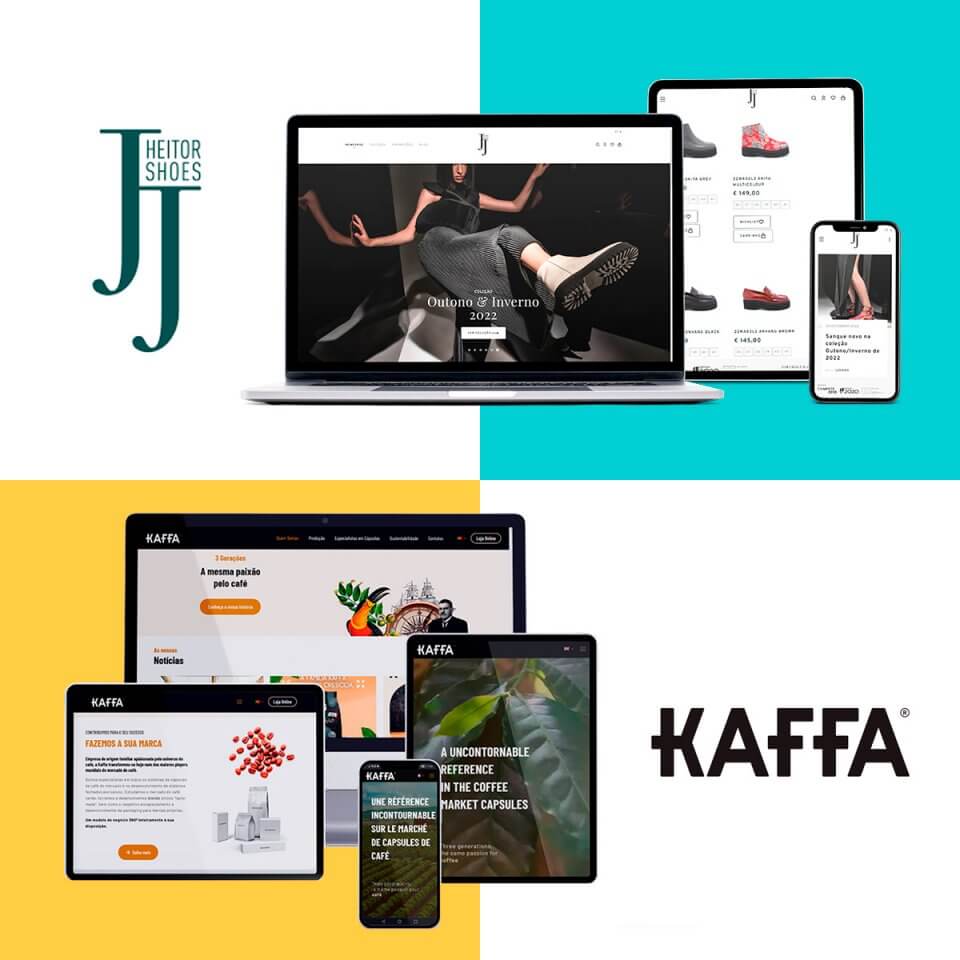 If there's one thing we can't complain about, it's the monotony at work! And it is with great joy that we receive, day after day, the many challenges of our customers to rethink strategies, create solutions and execute digital projects that best respond to the goals of each business.
Today we present 2 new projects that have just come out of the oven: the new corporate Kaffa Cafés website and the JJ Heitor Shoes online shop, of which we were responsible for the redesign and user experience.
After working on the strategy for these two brands in their social networks, we were faced with the challenge of rethinking their web position, developing UX structures and finding design solutions tailored to their needs.

Kaffa Cafés – Doing justice to the brand
Increasingly seeking a position of reference in the Portuguese and International markets, Kaffa Cafés presented us with the challenge of creating its corporate website, with an intuitive, clear and appropriate navigation for its business in the coffee capsules industry.
This website becomes unavoidably a communication channel that keeps the values ​​of Kaffa Cafés alive. A project developed in partnership with the agency Brave – Ideias are Power, responsible for Design and Image.
We believe that the online web now has a corporate space that lives up to the brand.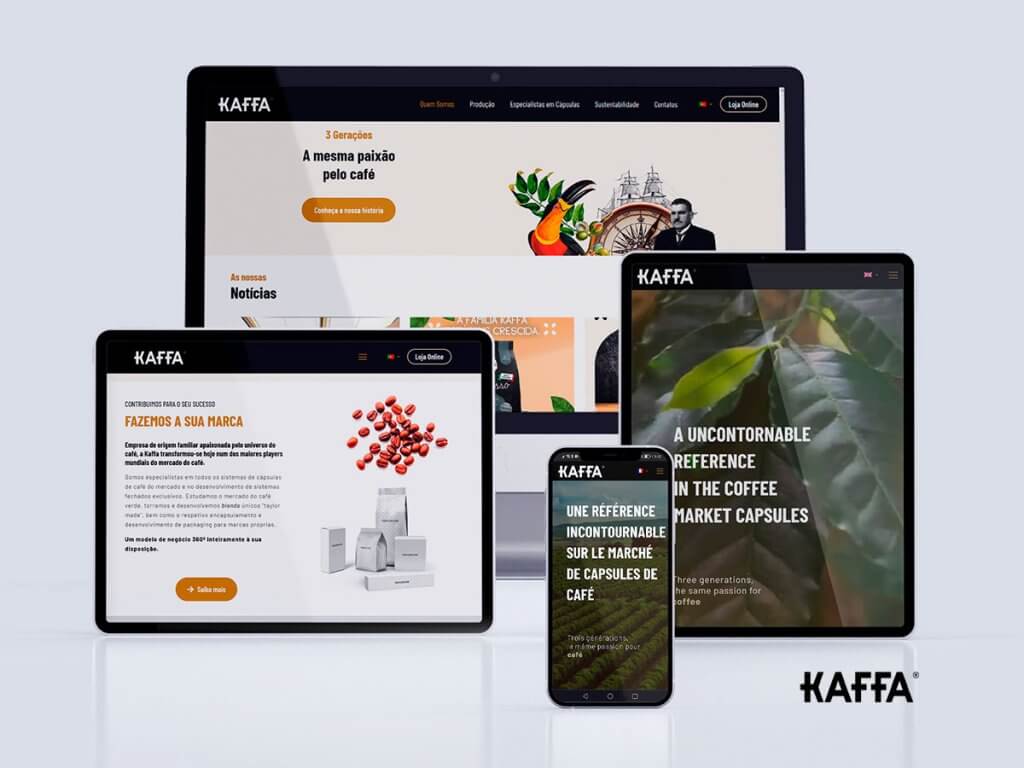 JJ Heitor Shoes – Enhancing the user experience
The main premise of the online shop redesign was modernization, not only technological, but also in terms of aesthetics. Looking at the user experience, we sought to create more standardized navigation flows, with easy and intuitive navigation, which would respond effectively to different screen sizes.
A visual component with a minimalist and elegant design, which highlights the content itself. Always in an Atomic Design logic, aiming to create a Design System with a coherent visual language, from the smallest to the most complex elements.